Friday Night Young Adults Ministry
"You have shown me the way of life,
and you will fill me with the joy of your presence."
Join us FRIDAY Nights (not Sat like the video says), at our 2nd Proclaim campus here at Calvary Chapel Nuevo.
Great Worship. Great Teaching. Great Fun. Food every week.
Come get to know us, we'd love to hang out with you.
7:00 pm Every Friday Night!
Call (951) 553-8472 for all the info.
GREAT WORSHIP
We have great worship at Calvary Chapel Nuevo. You will get to worship together with other young adults with awesome music. Get to know people who are getting to know God the same way you are, and have fun while you are doing it!
GREAT TEACHING
The teaching will challenge you, bless, you and give you help with your life as a young adult. We teach the Bible and teach it in a fun, understandable, and practical way.
GREAT FUN
Did we mention it's fun here? Everyone needs to get to know God more. We just believe in having fun on the way. Visit us and you will see a fun-loving bunch of followers of God who will welcome you and help you enjoy the journey.
Our ministry team is always ready to help.
Reach out for more information or to just chat with us.
Grant has been involved with our ministry for 14 years. He now leads both Proclaim Nuevo and Proclaim Temecula Young Adults Groups.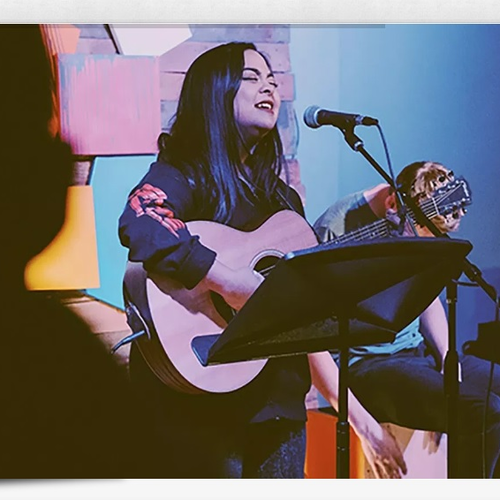 Huge heart. Passionate voice. Gifted and sold out for Jesus. Jockii and her team bring the worship.
Cole is a super gifted worship leader. Soulful, meaningful, spirit-filled worship.
John's the take care of it, all around guy. He'll help you get settled in and become part of this great ministry.
Feel free to join us for a service. We believe you will be blessed!
Sunday Morning Worship: 8:30 & 10:30
Adults will enjoy with two opportunities to worship on Sunday mornings. Come be challenged and uplifted by the preaching and music and get to know the Savior!
Sunday Morning Kids: 8:30 & 10:30
We have programs designed specifically for kids, with Bible lessons, songs, and activities. Full Children's Ministry in BOTH services on Sunday mornings.
Get refreshed and revived with a mid-week worship opportunity. You will walk away with something that will help you make it to Sunday. Trust us, the rest of your week will thank you!
Friday Night PROCLAIM Young Adults: 7:00
If you are a young adult there is a get-together just for you. Come enjoy fellowship, music, and Bible study and grow in grace together with other young adults.
We'd love to hear from you. Fill out the form below to get started.