Check out some upcoming events. Contact us for info or come join us!
Get BAPTIZED Sunday: August, 18th
We'll have a Baptism class during 1st service, beginning at 9:00 am in the Children's Ministry teaching room. Then during 2nd service, after worship, we will baptize you, in the sanctuary, under the cross, in the famous horse trough. Don't miss this special opportunity to follow the Lord in Baptism. CALL 951-928-8582 with any questions. Bring a towel!
New Women's Study: August 20th
MARK YOUR CALENDARS! Women's Strong Foundation study will begin Tuesday, August 20th at 7:00 pm. Come early for fellowship. See Lisa Roberts-Corrao in the courtyard on Sunday to sign-up or call for more info at 951-928-8582.
Ladies; Monday, August 26th at 7:00 pm we will come together to review and discuss this summer's book: The Hiding Place. Come with a heart to hear what other's have gleened from Corrie's story and to share your own thoughts and enlightenments. Looking forward to a lively discussion.For more info call Lisa RC at 951-775-0485.
Youth Movie Night! Saturday, September 7th at 6:00 pm in the sanctuary. Call Dionne at 951-660-3982 or Jacquie at 714-496-3191 with questions or to sign up. See you there!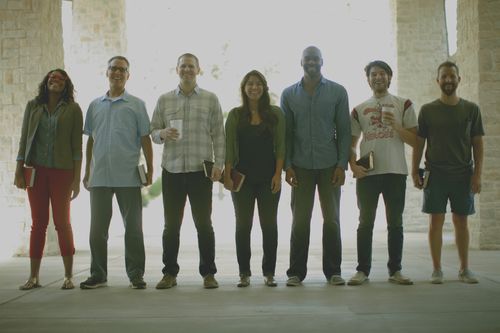 We have groups during the week that meet the needs of every person that visits the church. Reach out to find out more about study opportunities.
These groups are designed for a 1 year commitment to grow in your knowledge and relationship with the Lord, with a small group that will become close friends.
Join us for a service. We believe you'll be blessed!
Sunday Morning Worship: 8:30 & 10:30
Adults will enjoy with two opportunities to worship on Sunday mornings. Come be challenged and uplifted by the preaching and music and get to know the Savior!
Sunday Morning Kids: 10:30
We have programs designed specifically for kids, with Bible lessons, songs, and activities. Kids programs are available during the 10:30 hour on Sunday mornings.
Get refreshed and revived with a mid-week worship opportunity. You will walk away with something that will help you make it to Sunday. Trust us, the rest of your week will thank you!
Friday Nights Young Adults: PROCLAIM
If you are a young adult there is a get-together just for you. Come enjoy fellowship, music, and Bible study and grow in grace together with other young adults.
We have special parking for you behind the building, right next to the sanctuary entrance. Please follow the A.D.A. signs in the parking lot.
Be a part of our story...
CALVARY CHAPEL NUEVO
19600 6th St
Nuevo, CA 92567
GET IN TOUCH
For help with directions give us a call or email.
(951) 928-8582
We'd love to hear from you. Fill out the form below to get started.